Showing 109–120 of 132 results
Sale!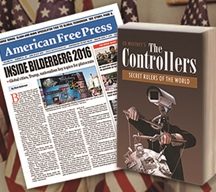 $

65.00
Edward A. Whitney is a researcher who specializes in global affairs. In 1990, intrigued by President George H.W. Bush's frequent mention of the "New World Order," he began an in-depth study of that subject and its many ramifications. In pursuit of information on this vitally important subject, Mr. Whitney has read several hundred books and several thousand newspaper and magazine articles by authors on every side of the political spectrum.
Each piece of information was evaluated as to reliability of the source and as to consistency with other known data, the same process that is used by intelligence analysts.
The large amount of information obtained in this lengthy search was organized into a database, with separate pages for each individual, organization and the events involved. From this data came a chronology of key events, cross-references, various lists and, finally, this book.
The main purpose of this book is to inform the public about recent events, especially the evil things done in secret by the promoters of the New World Order in their quest for global governance and world domination.