You cannot add "The REAL WATERGATE SCANDAL: Collusion, Conspiracy and the Plot That Brought Nixon Down" to the cart because the product is out of stock.
Showing 109–120 of 150 results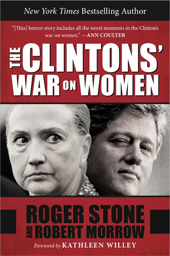 $

25.00
The Clintons' War on Women is a New York Times Bestseller!
Hillary Clinton ran for president as an "advocate of women and girls," but there is another shocking side to her story that has been carefully covered up—until now. This stunning exposé reveals for the first time how Bill and Hillary Clinton systematically abused women and others—sexually, physically, and psychologically—in their scramble for power and wealth.