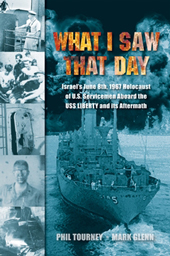 $

25.00
When U.S. Navy sailor Phil Tourney saw Israeli planes circling the USS Liberty on June 8, 1967, he and his crew-mates thought nothing of it. The Israelis waved at the crew and the Liberty crew waved back.Liberty was a unique vessel, unlike any other in the world, with a large tower and radio dishes used for eavesdropping, so the chance it could be mistaken for an "enemy" vessel were zero. The oversize U.S. flag and the large ID numbers painted on the ship also made identification of the ship possible from miles away.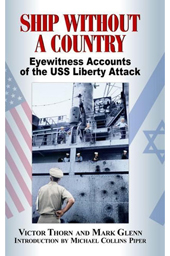 $

15.00
"When the story of the Liberty does come before enough people, it could prove to be the linchpin upon which very real reform of misguided U.S. policies in the Middle East—the ill-founded 'special relationship' with the state of Israel—will finally come about."—Michael Collins Piper
When one considers that thousands of books, articles, essays, documentaries and blockbuster films have been made concerning pivotal events in history such as Pearl Harbor and the assassination of JFK; at the same time we need to ask: Why has no such attention toward the attack on the USS Liberty (June 8, 1967) taken place? After all, had the ship been sunk as planned, it would have kicked off a nuclear war between the United States and the Soviet Union.